The best way to solo-stake on Ethereum and many other chains!
With the help of plug-and-play Dappnode Home i732, you will be able to unlock the immense potential of decentralized applications and interact with blockchain networks in a secure and efficient manner.
Mix and match chains and apps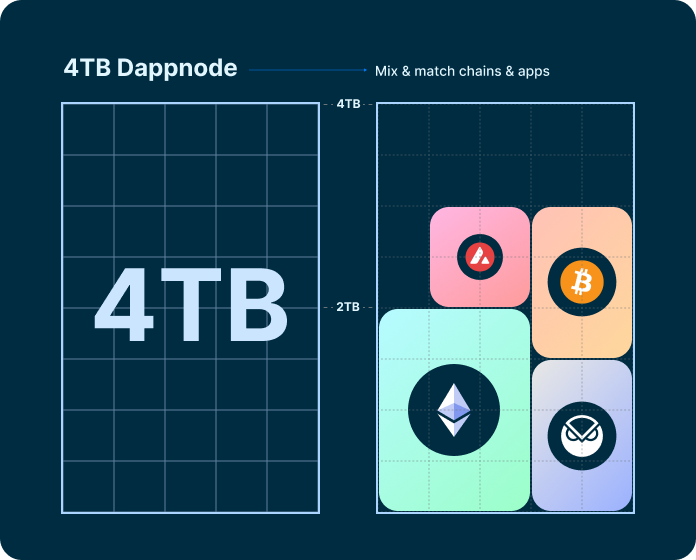 Take control of your staking journey
Effortlessly participate in consensus mechanisms and contribute to network security while earning passive income. Dappnode Home i732 empowers you to maximize staking potential and step into a new era of financial sovereignty.



Your machine's hardware:
All machines come with Dappnode Core preinstalled, ready to run.
Also included in the box:
If you have an internet connection, access to your router and a device with wifi capability (like your laptop or phone), your purchase should have everything you need to start running your Home.