Maximize Earnings: Solo-Stake on Ethereum, Gnosis and More
Unleash the Power of Dappnode Home i732-2T: Seamlessly Interact with Blockchain Networks and DApps!
Mix and match chains and apps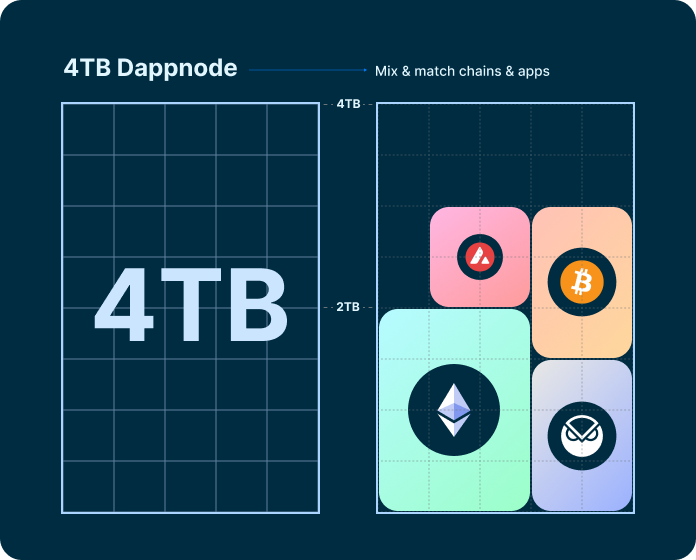 Embrace Your Staking Journey: Gain Control and Maximize Rewards
Unlock Passive Income and Network Security: Dappnode Home i732-2T Simplifies Consensus Participation!



Your machine's hardware:
All machines come with Dappnode Core preinstalled, ready to run.
Also included in the box:
If you have an internet connection, access to your router and a device with wifi capability (like your laptop or phone), your purchase should have everything you need to start running your Home.