Power Web3 and earn rewards
Be ready to fully join the crypto revolution with our most powerful machine. Access and strengthen popular decentralised blockchain networks, like Ethereum and Bitcoin, and benefit from them. With our plug-and-play device there is no prior experience needed. You will start earning rewards after a few clicks, while you participate in the decentralization of Gnosis Chain and other blockchain networks. Simple, safe and 100% transparent.
Mix and match chains and apps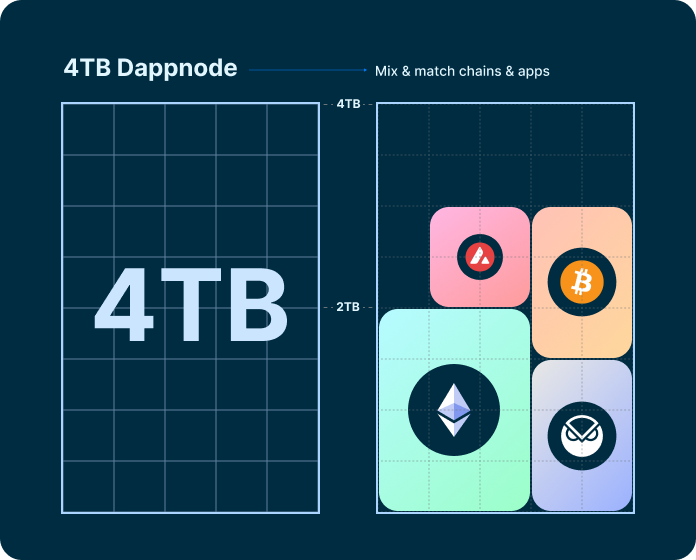 Discover the Power of Decentralization with Dappnode
Dappnode provides a user-friendly interface, ensuring a hassle-free experience for both beginners and experienced users. Whether you're a blockchain enthusiast, a developer, or an entrepreneur, Dappnode offers the tools and resources you need to explore and harness the power of decentralized applications. Join the Dappnode revolution and unlock the true potential of blockchain technology


Your machine's hardware:
All machines come with DAppNode preinstalled, ready to run.
Also included in the box:
If you have an internet connection, access to your router and a device with wifi capability (like your laptop or phone), your purchase should have everything you need to start running your Home.