Experience solo-staking across Ethereum Gnosis, LUKSO of other blockchain networks!
Explore the possibilities of decentralized applications and interaction with blockchain networks using the plug-and-play magic of Dappnode Home
Mix and match chains and apps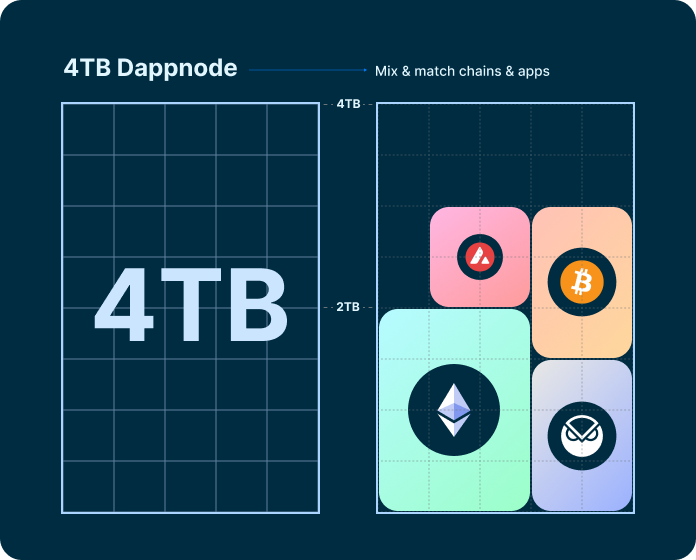 Forge your path in the solo-staking adventure
Engage effortlessly in consensus mechanisms, bolster network security, and reap passive income rewards. Dappnode Home i732 empowers you to unlock the full potential of staking and embrace a future of financial independence.



Your machine's hardware:
All machines come with DAppNode preinstalled, ready to run.
Also included in the box:
If you have an internet connection, access to your router and a device with wifi capability (like your laptop or phone), your purchase should have everything you need to start running your Home.