Dappnode x HOPR
Discover the world of blockchain with Dappnode and enjoy ultimate privacy and security with HOPR's decentralized mixnet. Our innovative partnership with HOPR creates a powerful Web3 machine that delivers the highest level of incentives in our shop. Lock your HOPR tokens into your Dappnode to relay data and cover traffic. The more tokens you stake, the more data you can relay and the more you can earn. With our combined expertise, we provide seamless access to blockchain technology and we provide the tools to ensure the adventure remains completely private and secure.
Mix and match chains and apps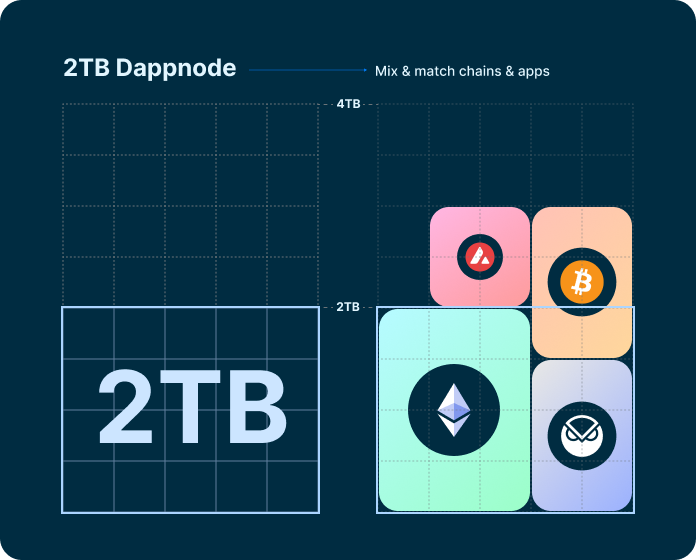 Claim your free crypto rewards and start your blockchain journey today!
When you purchase our product, you'll receive 1000 HOPR tokens, making it the perfect way to start your blockchain journey. Join the revolution today and experience the full potential of blockchain technology with Dappnode and HOPR!

Your machine's hardware:
All machines come with DAppNode preinstalled, ready to run
Also included in the box:
If you have an internet connection, access to your router and a device with wifi capability (like your laptop or phone), your purchase should have everything you need to start running your DAppNode.