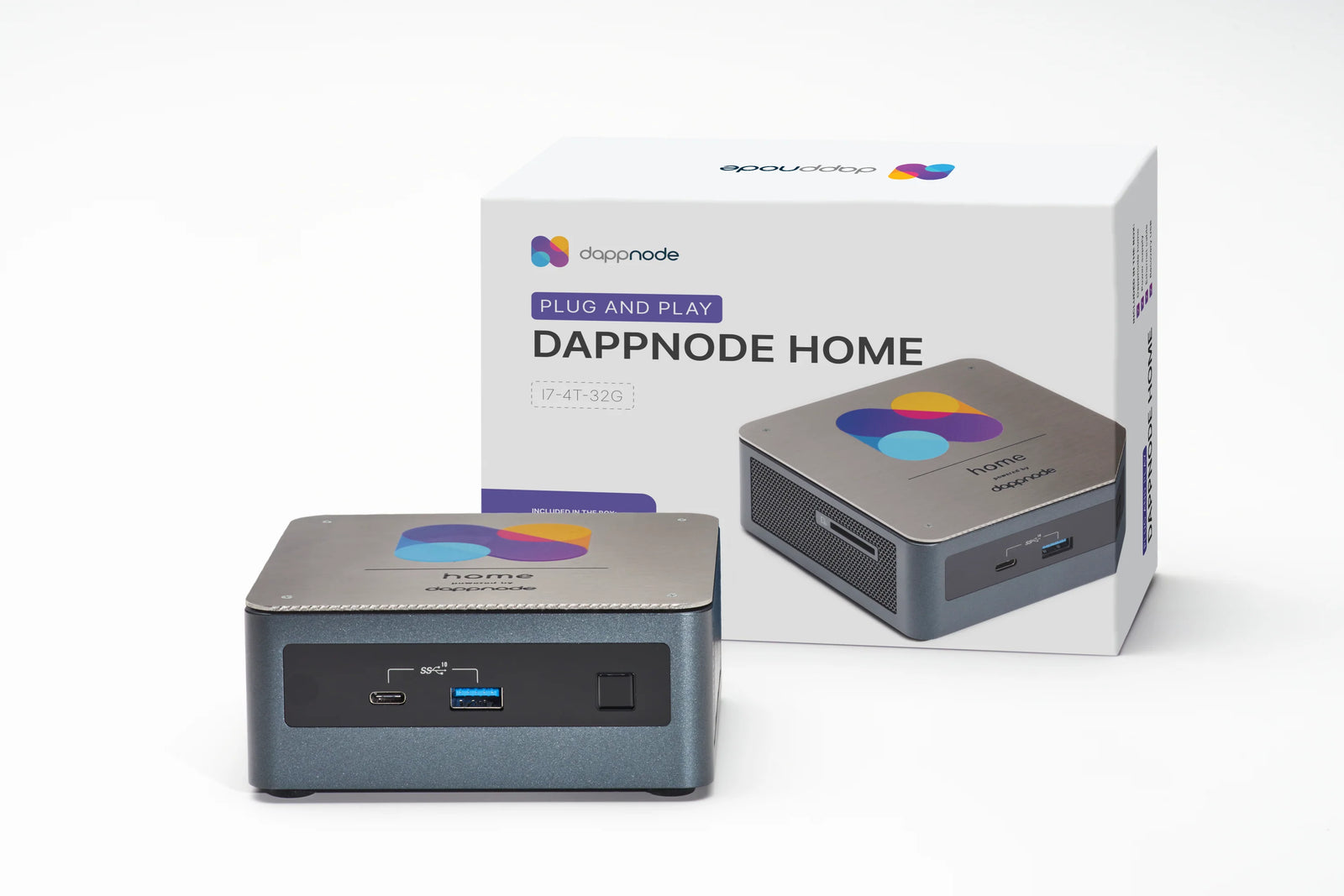 It has been said many times: solo home staking is the gold standard of Ethereum staking, but what does this exactly mean? The idea of having a machine at home that gets revenue from doing a job is not only pretty attractive, but not long ago it was considered a futuristic one. In this article we'll go over how Dappnode makes Ethereum solo staking so easy you can do it from home.


How Dappnode makes solo staking easy 

Bitcoin mining was fun until it mutated into a monster that transformed mining into pretty much an industrial activity. Proof of Stake (PoS) blockchains like Ethereum however, brought along Ethereum solo staking hardware solutions, but had a technical difficulty above the regular user's level. Dappnode makes this vision possible for non-technical users by making it easy for solo stakers to set up their own solo home staking hardware.
Setting up a Dappnode for solo staking 

To begin your journey into Ethereum staking with Dappnode, you have two options available.

Option 1: Install Dappnode's free open-source software on your own device. This option is recommended for users who are comfortable with technical installations. You can find detailed instructions on how to install Dappnode here
Option 2: For non-technical users, we recommend purchasing a Dappnode Home. This option provides the best experience and convenience. You can purchase a Dappnode Home from our online shop here.

Once you have either installed Dappnode or obtained a Dappnode Home you'll have to navigate to the Stakers Menu, where you'll be presented with several options. The first step is to choose an Execution Client, which is responsible for executing smart contracts and processing transactions. Next, a Consensus Client needs to be selected, which participates in block creation and finalization. Finally, the Web3Signer is chosen, where you can import your validator's keystores to securely manage your solo staking eth rewards.

Additionally, you can incorporate an MEV (Miner Extractable Value) Boost relay into your setup if desired. These relays allow users to participate in the extraction of value from transactions and optimize their rewards. After configuring all the necessary components, simply click on "Apply Changes" and wait a few minutes for the system to set everything up for you.


How often are staking rewards paid?


Ethereum's Beacon Chain (aka Consensus Layer) is responsible for coordinating the network and assigning validators to produce blocks. The Beacon Chain provides rewards to validators approximately every 6.4 minutes as state changes in the Execution Layer. However, it's important to note that the specific rewards a validator receives will depend on various factors, but overall, on the performance of the validator itself.
Earn Rewards with Full Control over Your Ethereum Staked Funds

Solo home staking with Dappnode offers individuals the opportunity to engage in Ethereum staking while maintaining full control over their staked funds. By simplifying the setup process and providing a user-friendly interface, Dappnode enables non-technical users to participate in the gold standard of staking. With the potential for regular staking rewards and the option to enhance earnings through an MEV Boost relay, solo staking with Dappnode presents an attractive option for Ethereum enthusiasts looking to actively contribute to the network's security and earn rewards in the process.