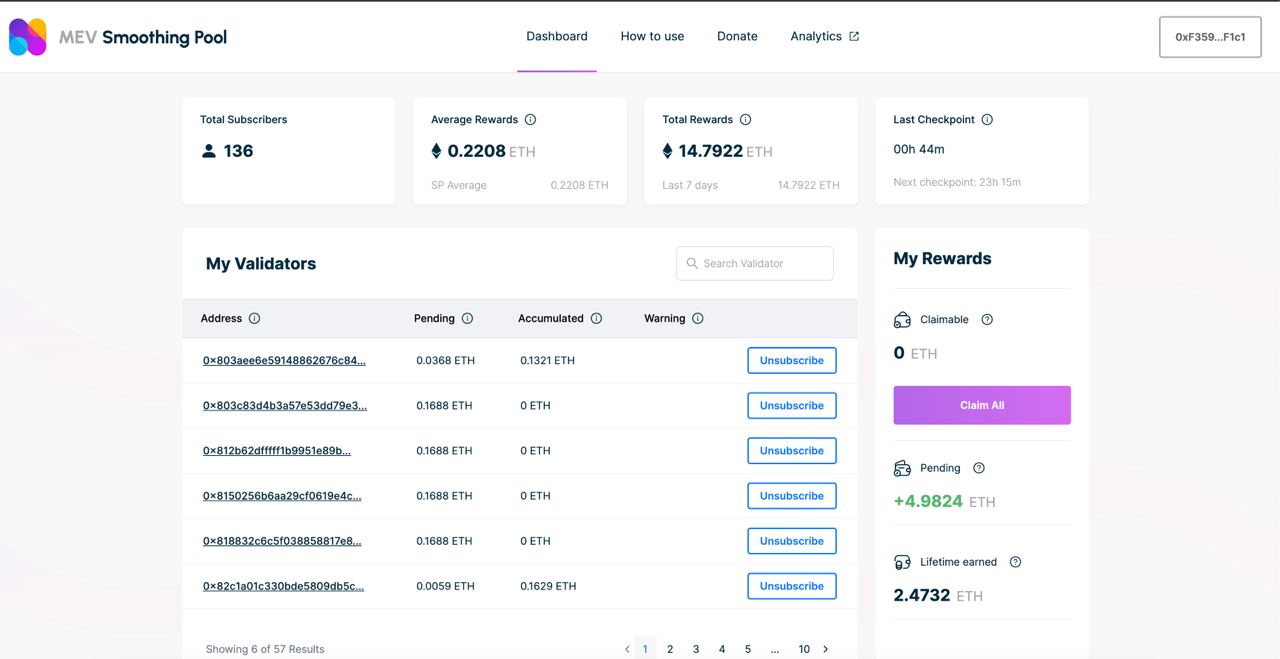 In the world of Ethereum staking, solo stakers have long been the champions of decentralization. They contribute to the network's security and earn rewards for proposing blocks. However, larger participants like Lido have had an edge when it comes to hitting lottery blocks - blocks that include high Miner Extractable Value (MEV) rewards. These rewards are shared among Lido stakers, leaving solo stakers at a disadvantage. But not anymore. Dappnode has just released Smooth, an MEV Smoothing Pool designed to level the playing field for solo stakers.
What is Smooth?
Smooth is an innovative MEV Smoothing Pool developed by Dappnode that allows solo stakers to pool their rewards together. By doing so, they can achieve higher rewards than they would by participating as individual validators. This is a game-changer in the Ethereum solo-staking landscape, as it democratizes access to high MEV rewards, which were previously the domain of larger participants.
Why Use Smooth?
Smooth allows solo stakers to compete with larger participants on an equal footing. By pooling their rewards together, solo stakers can increase their chances of hitting lottery blocks and earning high MEV rewards. This means that you can earn more from your staking activities without having to compromise on your commitment to decentralization.
Moreover, using Smooth is incredibly easy. Dappnode takes care of the technical stuff, so anyone can play a role in creating an open, equitable internet and access the rewards that are offered in return. Whether you're a seasoned staker or a newcomer to the world of Ethereum staking, Smooth makes it easy for you to maximize your rewards.
How to Get Started
The Smooth UI offers an intuitive and user-friendly interface to get you set up on the MEV Smoothing Pool.

If you're not a solo staker yet, whether you're looking to buy our Dappnode Home plug-n-play machines or set up your own hardware, Dappnode has you covered.
Why wait? Join the MEV Smoothing Pool today and start maximizing your Ethereum staking rewards with Dappnode.
Try Smooth in the Goerli testnet NOW!