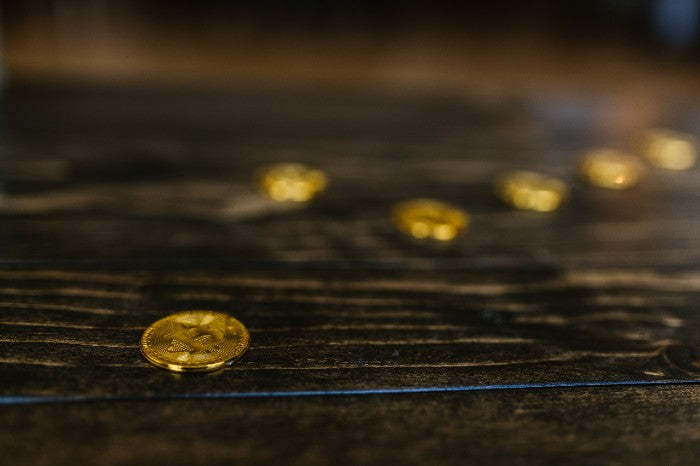 In the fast-evolving world of cryptocurrencies, there's an opportunity to earn money from the comfort of your home without any initial investment, or very little initial investment.
Whether you're a crypto enthusiast or a beginner this blog post will unveil the secrets of generating income in the crypto sphere.

Did you think that you need a huge investment to earn when using Dappnode? Think again! Some weeks ago we had our latest Dappnode Crash Course where we discussed ways to earn rewards without investing with Dappnode. Feel free to watch the entire video, and here are some of the ways we discussed:
Demystifying Ethereum Staking: become a validator with less than 32 ETH
Although having 32 ETH is indeed a requirement for Solo Staking, widely regarded as the benchmark for Ethereum Staking, there are alternatives to generate ETH income without compromising decentralization that do not necessitate having the complete validator funding sum. We have a dedicated blog post that delves into this idea.
Earn rewards in crypto without investing: best descentralized apps
Mysterium 
In the world of decentralized applications (DApps), Mysterium stands out as a pioneering platform that not only prioritizes privacy but also offers a unique opportunity to earn rewards without any upfront investment. Mysterium is a decentralized VPN service that allows users to share their idle network bandwidth with others in exchange for MYST tokens, its native cryptocurrency. By running a Mysterium node, individuals can contribute to the network's growth while earning rewards for their efforts. Mysterium provides a seamless and secure way to participate in the decentralized ecosystem and reap the benefits without the need for any financial commitment.
Storj
Storj shines as an innovative platform that empowers users to earn rewards without any initial investment. Storj is a decentralized cloud storage network that enables individuals to rent out their unused hard drive space in exchange for STORJ tokens, its native cryptocurrency. By becoming a Storj node operator, you can contribute to the decentralized storage infrastructure while generating rewards for your participation.
Swarm 
Swarm is a peer-to-peer network of Bee nodes that collectively provide censorship resistant decentralized storage and communication services. Its incentive system is enforced through smart contracts on the Gnosis Chain blockchain and powered by the xBZZ token, making it economically self-sustaining.
Validating on a budget: top blockchains for staking 
Maximize Your Earnings with Minimal Investment. If you're on a tight budget but still want to explore the exciting world of blockchain staking, you've come to the right place. With Dappnode you can solo stake best with as little as $100. Let's dive into some of the top blockchains 
Gnosis Chain Validator: Staking for less than 100$
Starting as a Gnosis Chain validator is remarkably cost-effective, requiring only an investment of around $100 USD (1 GNO token), making it an accessible option for budget-conscious stakers looking to join a rapidly expanding ecosystem.
LUKSO Staking: run a LUKSO validator node for less than 200 $
Validating on the LUKSO network requires 32 LYX tokens, which currently translates to around $170 USD. While it's a bit more expensive than Gnosis Chain, LUKSO offers unique opportunities and could be a promising choice for stakers with a bit more to invest. Read our blog post to learn more about LUKSO staking on Dappnode and learn how to run a LUKSO validator node in our documentation
HOPR Staking: Privacy Mixing with High-Potential Rewards

 Hopr is a mixnet protocol that allows users to send and receive messages and data privately and anonymously online. The protocol uses a decentralized network of nodesto route and mix data traffic in a way that makes it extremely difficult for any observer to trace the source and destination of the data.
 HOPR is an attractive option for stakers who want to venture into the world of privacy-focused blockchain technologies. To start staking in HOPR people need a minimum of 10k HOPR Token + A network registry NFT or 30k HOPR Tokens. 
In collaboration with HOPR, Dappnode has as part of it's catalog a limited edition hardware: Dappnode HOME x HOPR. This exclusive product comes complete with 1,000 HOPR Tokens at no extra cost and showcases customized HOPR branding. Enhance your HOPR experience with this exceptional product: https://dappnode.com/collections/all/products/hopr-special-edition
Budget-Friendly Staking Opportunities on Leading Blockchain Networks is possible
 Staking on a budget is entirely possible, and there are various blockchain networks that allow you to start with minimal investments. Whether you choose Gnosis Chain, LUKSO, or HOPR, each of these blockchains offers unique advantages and the potential for substantial rewards. 
Dappnode: your getaway to crypto rewards
In the fast-evolving world of cryptocurrencies, the opportunities to earn money from the comfort of your home without an initial investment or with very little initial investment are abundant. This blog post has unveiled some of the secrets to generating income in the crypto sphere. Whether you're looking to demystify Ethereum staking, explore decentralized apps like Mysterium and Storj, or embark on budget-friendly staking opportunities with Gnosis Chain, LUKSO, or HOPR, the crypto world is ripe with possibilities. So, whether you're a seasoned crypto enthusiast or a beginner, remember that financial limitations need not be a barrier to your crypto journey. With Dappnode, you can maximize your earnings with minimal investment, making it clear that the world of crypto rewards is well within your reach. Happy staking!

*Remember: Do thorough research and ensure you're well-informed about each platform before making any decisions.*