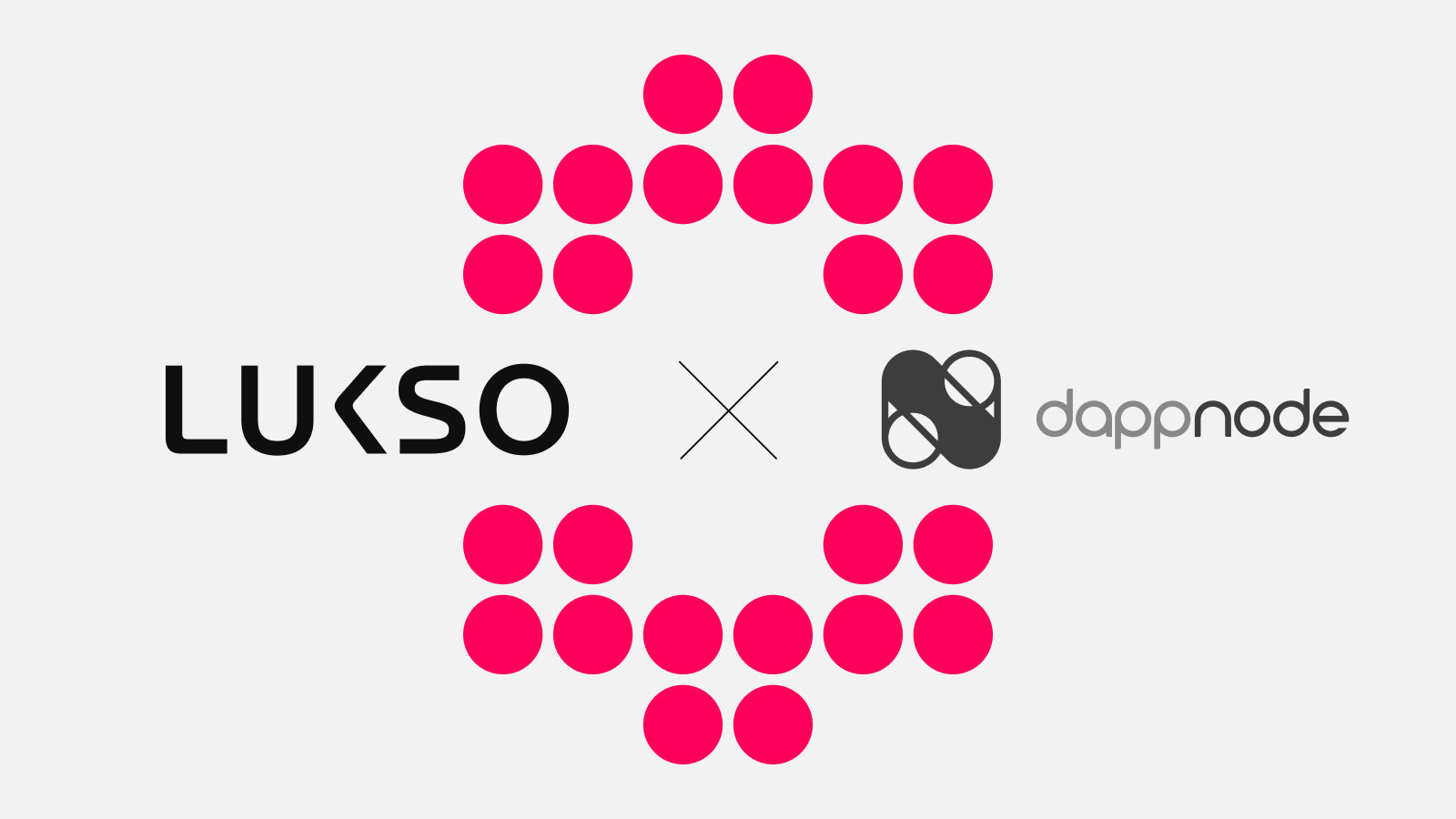 We're excited to announce that LUKSO, a next-generation blockchain designed with creative industries in mind, is now integrated into Dappnode! Imagine a digital realm where the spirit of Ethereum meets the world of fashion, art, and design. LUKSO brings this vision to life, and with this latest integration, Dappnode users can effortlessly secure the network by staking LYX and running a LUKSO validator.
What sets LUKSO apart?
LUKSO stands out in the crowded world of blockchain platforms. It's not just an EVM-compatible chain; it's a multi-layered ecosystem focused on solutions for the fashion, gaming, and design worlds. With an introduction to Universal Profiles as a new standard, LUKSO provides an innovative blockchain foundation for the creative industry. Integrating LUKSO with Dappnode represents a big step towards a decentralized and resilient network.
Staking in LUKSO with Dappnode
For those familiar with home staking on Dappnode, the process remains a breeze. Here's what's new on our Stakers Menu for LUKSO:
For LUKSO Staking with Dappnode, you'll need:
* Selecting one execution client
* Choosing a consensus client
* Utilizing Web3Signer to integrate validator keystores into the consensus client*
* Designating a fee recipient address
*:In order to generate the validator keystores, make sure you read this part of the official documentation!
Join LUKSO as a staker today!
The integration of LUKSO with Dappnode represents a new opportunity for all Dappnode users that want to expand their capabilities.
We're also having beautiful, customized LUKSO Dappnode devices becoming available this Fall! So stay close to Dappnode announcements if you wanna know more about this bundle in the next few weeks.
Install LUKSO packages on Dappnode and start your LYX staking journey!